Brands
The Leaders of Design & Innovation
Meet the companies that we call partners. They form the foundation of our product specifications thanks in part to their best-in-class performance, breadth of product offering and ongoing technological innovation.
Bring your smart home dreams to fruition with one-touch control of your entire estate from an intuitive touch panel, custom-engraved keypad, smartphone or by voice activation. We're proud to be a Crestron installer for the La Quinta, CA region, providing automation and control for your home or business' true potential. With programmed scenes, it will instantly adjust your lights, shades, thermostat, audiovisual electronics, security system and more—all at the lift of a finger. Custom-tailored for any home, workplace and lifestyle, Crestron is truly the pinnacle of invisible comfort and convenience and takes pride in designing and manufacturing their products in North America.
Five legendary audio brands make up the HARMAN portfolio to offer the most advanced high-performance audio systems, from stereo listening to multichannel theater solutions, for audiophiles of every generation. Relish in the finest audio from JBL Synthesis, Mark Levinson, Revel, Lexicon and Arcam when you call on HARMAN Luxury Audio Group to fill your home or commercial space with pure, uncompromising sound. HARMAN's personalized and intelligent wireless speakers, loudspeakers, soundbars, luxury turntables and more seamlessly integrate into your daily life, amplifying every moment and transforming the normal into exceptional.
Inventors of the solid-state dimmer in 1959 and now holders of 2,700 worldwide patents, Lutron has expanded their product offering to more than 15,000 products. Lutron makes it possible to craft the perfect atmosphere at home or in the workplace to complement your day-to-night activities with personalized lighting and shading control for enhanced comfort and productivity. Recall your favorite settings from a master keypad or remote to easily transform your environment with just a tap or set your lights and shades to adjust on their own so you can focus on the activity at hand. From the workplace to the home, Lutron provides sophisticated solutions for custom lighting and shading that operate seamlessly at your command.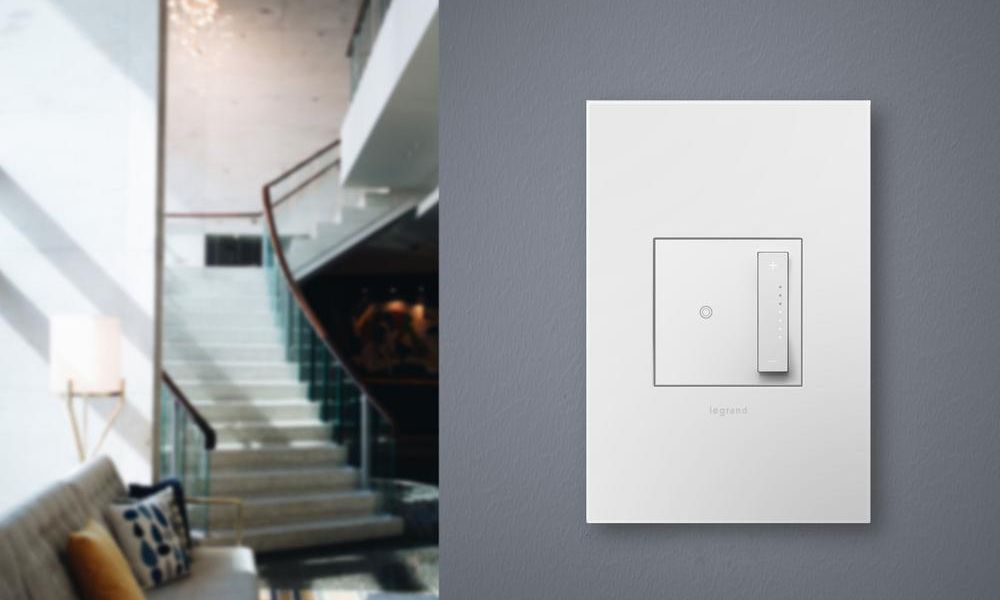 Bring greater efficiency and style to your luxury La Quinta home with Legrand's lighting, power, AV, networking and home automation solutions. Revamp your décor with their adorne and radiant collections for light switches, dimmers, outlets and wall plates. Optimize your energy use with Qmotion shades and Vantage lighting control. Transform your home entertainment with Nuvo whole-home audio, which lets you easily listen to music in every corner of your property. Add a spark to your theater or media room with state-of-the-art Da-lite custom home theater screens. Home networking solutions from Luxul provide fast, reliable signals that bring all your connected devices together. Whatever your home technology needs, Legrand offers a solution that will energize your lifestyle.
An audiophile favorite since 1953, Marantz delivers uncompromising sound true to the original recording. All Marantz products are crafted with sonic supremacy in mind to provide unmatched hi-fi sound that redefines the listening experience. Each product is the result of purposeful design and state-of-the-art technology that respects tradition while embracing innovation. Having passed rigorous testing at the hands of in-house sound masters, you'll experience the same extraordinary Marantz signature sound each time. At the heart of all Marantz' hi-fi audio products is the idea that music matters—and so does the way you listen to it. Let Marantz' award-winning receivers, amplifiers and wireless music systems transform the way you listen to your favorite music and movies.
Knowing that we spend more than 90 percent of our time indoors, RePure wants to ensure we are living in the healthiest environments possible. Intellipure biophilia solutions, available for hotel rooms and homes in the San Diego and Indian Wells, CA region, use a 7-step process to purify the air and every surface. Enterprise-grade air purification systems remove ultrafine particles from the air with 40 times the efficiency of a typical HEPA filter. Special purifying air gel then further kills particles to prevent future mold and mildew. Finally, a Pure shield is applied to all surfaces to keep microorganisms from growing. Make all odors disappear, immediately improve any allergy discomforts and improve your overall sleep by turning your home into a Pure home.
Elevate your expectations of home entertainment with Samsung's most innovative and advanced range of televisions that offer an impeccable visual and auditory experience for film and gaming enthusiasts alike. Samsung's proprietary Quantum Processor is the mastermind behind their unrivaled QLED 4K and 8K TVs that display a depth of detail, contrast and realism never seen before. Even when not in use, Samsung displays add beauty to your home by transforming into framed artwork or blending into the decorative pattern on your wall, elevating your space while turned on and off.
Established in the early 1980's, Southern California-based Dana Innovations is the parent company of Sonance, iPort and TRUFIG. Sonance specializes in designing high-quality audio systems for luxury homes and businesses that work in virtually any environment, from in-wall and in-ceiling to expansive outdoor landscapes and more. Enjoy sightless surround sound that immerses you into your favorite blockbuster film or musical soundtrack with discreet speaker solutions that complement any indoor décor or hide evenly throughout your gardens and foliage. With Sonance, delight in immaculate sound with minimal visual impact thanks to the beautiful blending of technology and aesthetics.
Driven by a vision of decentralized, clean and affordable energy for all, sonnen is revolutionizing the way we consume solar energy. Its proprietary lithium-based sonnenBatterie harvests solar energy while you're not home, so you can use it during peak hours in the mornings and afternoons. Meanwhile, its ecoLinx automation system prepares you for significant weather events by pre-cooling your equipment and storing energy. Automate your energy flow to avoid surges or dips that could hurt valuable equipment. Enhance your energy efficiency with systems that ensure you get the cleanest available energy to all your smart home devices. By integrating with the top home automation manufacturers, sonnen lets you easily configure how you want to power the smart devices in your home.
Delight your senses with professional-grade home entertainment solutions designed to harmonize both picture and sound for a breathtaking, true-to-life experience. Unprecedented contrast, color and realism are made possible with Sony's proprietary technologies that also lead in pixel-by-pixel detail for texture you can practically feel. Whether you're outfitting a multi-purpose media room or a dedicated private cinema, Sony's line of premium 4K HDR projectors and TV displays, AV receivers and high-resolution speakers work in tandem to craft the immersive experience intended by film and video game creators.
Start Your Journey to Smarter Living
Connect with us to learn more about how these industry-leading brands work together to create your dream smart home or business.